Katie Lewis would like her park back. When she moved to Vancouver's Strathcona district with her husband and twin infant sons five years ago, Lewis thrilled at the welcoming nature of the downtown neighbourhood and all that it had to offer. That included Strathcona Park, an ample green space with a children's playground, numerous sports facilities and an off-leash dog zone. Lately, however, the park seems less a welcoming urban oasis than a war zone. Why? Because it is now the site of Canada's largest homeless camp.
In cities and even some small towns across Canada, illegal and potentially permanent encampments of homeless people have taken over once-inviting downtown parks. Beyond denying residents the use of a local amenity and blighting the urban landscape, these tent cities have also become notorious havens for theft and drug abuse, clearinghouses for locally stolen goods, and other more serious problems including random fires, rape and assault. Troublingly, the sheer unpleasantness of these occupations may be their very purpose.
The self-proclaimed leader of the Strathcona Park occupation is Indigenous activist Chrissy Brett. In a recent Globe and Mail interview, Brett explained her plan to use the Strathcona encampment as a lever to force governments to create "urban reserves" in municipal parks across the country offering potable water, showers and other facilities to anyone who lacks permanent housing. "They should be called exile camps, because you can't be a refugee in your own country," she told the Globe reporter, warning neighbours to expect such camps to be around for decades.
The strategy of Brett and similar-minded activists seems to be working as governments coast to coast prove either incapable or unwilling to take concrete action against the encampments. Last spring, an estimated 50 campers set up in a park along Montreal's Rue Notre-Dame. The city ordered them to leave in August, but Mayor Valérie Plante quickly backed down when the campers refused, fearing it could lead to a violent confrontation. The camp was finally dismantled earlier this month through attrition, as the city allowed campers to leave but not return.  
Victoria, B.C., tried to embrace its encampments. In an effort to steer the homeless away from residential areas and historic districts, it handed out pamphlets with directions to a dozen city parks where they could bed down. It didn't work. The campers simply played hopscotch across sites of their choosing, leaving police reports of stabbings and onsite drug rings in their wake. In Toronto, despite a court ruling upholding the city's authority to evict campers from its parks, municipal officials opted to negotiate with the many hundreds of squatters rather than force them out.
While the homeless are often characterized as a single, needy demographic, the camps' inhabitants and hangers-on typically comprise a riotous range of needs and intentions. Some are genuinely without lodging and deserve compassion. By exacerbating unemployment and poverty across Canada, the government response to Covid-19 has almost certainly increased homelessness; now fear of the virus has left many homeless even more leery of using temporary shelters.
But these ranks of the legitimately homeless have been swollen by activists seeking political gain, criminals looking for cover, drug addicts, the mentally ill, individuals who simply prefer living outdoors and anarchists eager for any opportunity to disrupt society. In some instances, multiple lawless factions vie for control of the camps, or portions of them. Discarded needles, human feces, rats and other health hazards abound.
Such heterogeneity was on vivid display in Edmonton's Camp Pekiwewin, a rowdy downtown encampment at the old Rossdale Generating Station site – what activists claim is disputed native land. When the city finally shut it down last month, campers were offered more comfortable digs at the nearby Edmonton Convention Centre, as well as two other sites in pandemic-related disuse. The convention centre subsequently became the scene of rampant drug use and assorted chaos.
Nor have the denizens proved content to stay indoors, frequently fanning out into neighbouring areas along both sides of Edmonton's beloved North Saskatchewan River valley tormenting local residents with blood-curdling 4 am screams as they roam alleys looking for loot. Bush fires and propane tank explosions are now common occurrences along the river's wooded banks. Out-of-control fires are increasingly frequent in other cities as well; two fires in Winnipeg did significant damage to encampments within sight of the Manitoba legislature.
With governments at all levels content to coddle or ignore park squatters for fear of the political fallout – and with most of the news media inclined to support anyone deemed "homeless", and thereby turn a blind eye to complaints from businesses and residents – it has been left to neighbourhood associations and courageous individuals to speak out about the need to return local parks to local use. This is a role Lewis never asked for. And, as she's learned, it can come at considerable personal cost.
When the encampment first appeared in at her local park, the experienced journalist and vice-president of the Strathcona Residents Association went looking for solutions. Lewis first sat down with her new neighbours to try to understand their aims. Then she tried to negotiate a mutually acceptable compromise. Later, when she came to understand the intractable nature of the camp leaders' political aims, Lewis looked to government for help to resolve the issue.
She's still waiting. In October her efforts at neighbourhood reconciliation took a dangerous turn when someone followed her home and beat her over the head with a metal pipe in front of her own house. With no arrests to date, it is impossible to say if she was targeted or simply the victim of a random attack. But given Lewis' involvement in trying to end the encampment, it remains a deeply unsettling event for the entire neighbourhood.
C2C Journal contributor Doug Firby recently sat down (via Zoom) with a still-shaken Lewis to discuss the growing national crisis of homeless camps, the inability of bureaucrats and politicians to improve the situation and the toll this failure is taking on citizens who just want to be able to let their kids play in their local park once more.
C2C Journal: First tell me a bit about Vancouver's Strathcona neighbourhood, and how you and your family ended up there.
Katie Lewis: It's a very caring community. We're the kind of neighbours who bring soup to each other when someone is sick. I've lived in a lot of different places and I've never lived anywhere like Strathcona. I don't want to ever move because I've found my people. I believe in the benefit of having good neighbours and I just adore them. When my family and I moved to Strathcona five years ago, I got involved in the neighbourhood association because I wanted to get out of the house. I have twins, so it's not exactly the easiest thing to go and do something else.
As for how I ended up in Vancouver, after I finished my Master's in Journalism at Carleton University I spent some time in Uganda because my thesis was on the use of DDT in malaria control. Afterwards I stayed in Africa and did some war reporting and other stories in Congo and Rwanda. I worked for Radio Uganda, where I was the only white journalist in the newsroom. In 2008 I went to China to see my brother compete for the Canadian Olympic rowing team and later got a job as business editor of a Chinese publication. But when I had dinner with Jeff Widener, the guy who took the Tiananmen Square tank photo, they revoked my visa. After that, I came to Vancouver.
C2C: The Strathcona Park homeless encampment popped up after a similar camp was closed in nearby Oppenheimer Park. Did you realize right away that it would be a problem? 
KL: No, I didn't. The neighbourhood association went down there every day. I met with the camp's organizers and I really thought that we could work it out. It was only later that I realized a few activists were using the vulnerable people in the camp to further a political cause. They've released a list of demands that include new social housing units, $2,000 a month per person in government assistance, free drugs without a prescription, free food, free alcohol, tobacco and more. [Editor's note: Their list of demands is here.]
In the beginning, I was very naive. It's been a bit of an awakening for me because I always want to believe in the good in people. I don't feel ashamed of that, because I do want people to be better.
C2C: How would you characterize those early meetings?
KL: I actually thought we were being productive. But eventually we had to cut them off because it became obvious they were using us. One of the things Chrissy Brett really seemed to enjoy was telling everyone they had the respect of the Strathcona Residents Association. But there came a point when the meetings were no longer fruitful. I just kind of felt like we were being used. This is not her first tent city. She says her goal is to have these encampments across Canada. So whenever someone came up with a proposal [to end the camp], she would say it's not good enough. What is good enough? After a while, it gets a little old. I have a tether that's very long, and she used all of it. I'm not 'Mean Mom' very often, but sometimes you have to be Mean Mom. 
C2C: At that point you looked for help from City Hall. What happened? 
KL: The bureaucrats are basically paralyzed. They don't want to do anything because the second they do something everyone's going to criticize them. Here's the thing: Doing nothing is even more criminal in my opinion. I consider myself an advocate for the homeless. I feel deeply for them. But I feel the way they're living right now is not acceptable, and I have a really big problem with government officials who think otherwise. 
I've been in frequent contact with city councillors and MLAs. All it would take is a little bit of political capital for them to step up and do their jobs. I'm really tired of politicians not doing anything because they're scared of public criticism. It's been six months. [B.C. Premier] John Horgan has ignored this issue. He's basically decided this is something the provincial government doesn't want to deal with. I'm politically agnostic: I don't like anyone. But I'm frustrated with Horgan's response to Strathcona Park.
C2C: Help me understand the role of Vancouver's Board of Parks and Recreation. 
KL: Vancouver is the only city with an elected park board. No other city in Canada has a park board with the powers they have. They have the full ability to decide how any park is used. And the majority have basically decided they won't do anything in Strathcona until everyone there has housing. Their mandate is supposed to be to preserve parks and protect them for all. And they're not doing that. Instead they're pursuing social justice goals.
C2C: One of the complaints made about urban homeless camps concerns criminal activity. Can you tell me what you've seen first-hand in Strathcona? 
KL: There's a bicycle chop-shop literally going on right now. Stolen bikes are being stripped and the parts resold. That's just normal day-to-day activity. Every piece of my garden furniture has been stolen, as well as my outside lights and my Christmas wreath. It's relentless. Many people go down there to try to recover their own stolen property. I want to be a good neighbour, but at the same time I'm also really tired of this. 
C2C: What does the camp look like?
KL: They have these mega-tarps – huge tents the campers have erected that provide warming centres for people. There's probably 200 tents. Needles are everywhere. We have neighbours who go and pickup human feces throughout the neighbourhood. That's what they do. It's not a way we should be living. There's garbage everywhere. People have built lean-tos with pallets and semi-permanent structures. It's a big soggy bog, with a ton of garbage in it. It's unsanitary. The toilets there were built to handle 50 people a day, not 400. You can smell human waste.
During the day, it can be quiet. There's not much music, but they'll often drum at night. At night, you can hear people in a state of drug psychosis screaming. There are drug fights. A man lost his leg and his arm in the park. There was an OD. Someone died two days ago. There was a huge explosion the other night. A propane tank exploded and set a number of tents on fire. Thankfully, no one was hurt. But it's not a way anyone should be living.
C2C: Why don't the police march in there and shut it down?
KL: I think they would if the park board would let them. I talk to the police quite frequently and they have stepped up patrols in the area, but they're waiting for government direction. Now they'll only go in there in bigger groups because they don't feel safe. Which I get. One or two cops probably can't go there. 
C2C: You've talked about the 'whack-a-mole' syndrome: you evict campers from one park and they just show up in another park. How can Strathcona Park's problems be resolved without creating an equivalent problem for another Vancouver neighbourhood?
KL: People need to be given housing options that are preferable to urban camping. There about 150 to 200 people in the park who are truly homeless, and many of them are also addicted to drugs. Then there are the anarchists and the activists. Those people will never leave, no matter what you do.
Certainly that first group does need housing. I'm not a homeless expert but there are many things they could look at doing including modular housing, buying up hotels or tiny homes. We could get them into SROs – single-room occupancy affordable housing units. But the activists always say it's not good enough. I disagree. If you actually talk to anyone that's truly homeless they'd disagree, too. Because having a real roof over your head is better than nothing. The campers tell me they came here because it's warm. That makes sense. I totally understand why someone would come here. This is the warmest place in Canada. I've spoken to people from Calgary. People from Halifax. They come here because it's freezing cold where they're from. So they end up here. 
For homeless people who are suffering from addiction and other problems, I want to see them in housing that has wraparound support for what they need. That means having addiction counsellors and addiction services onsite. And mental health support. But I don't think the activists are looking out for the best interests of the people actually living in the camp.
C2C: Your efforts on the park problem have come with some big personal costs. Describe what happened. 
KL: Someone beat the back of my head in. It was about eight weeks ago. I had gone to drop off soup for two of my neighbours. One neighbour lives very close to Strathcona Park so I walked along the perimeter. I guess someone followed me home and beat me over the back of the head with a metal pipe. He knocked me out. It was a blessing in some ways because I don't remember it. I required 13 stitches. I've been to the hospital five times now. They call it a moderate concussion. I've lost 25 pounds and I wasn't very big to begin with. It's been a total game-changer in my life. I'm a pretty high-functioning person in general but I can barely function for three hours a day right now.
C2C: Have the police arrested anyone? 
KL: No. Recently, someone sent me an e-mail saying he'd done terrible things to the guy that hit me. I passed that on to the police. 
C2C: How has this incident affected your relationship with Strathcona Park?
KL: I can't even walk over there right now. The police said don't go there. Part of me wants to march right over there. I don't like being scared in my own neighbourhood. I don't think I should be. But no one goes to that park anymore. Not the Chinese ladies who used to do Tai Chi. Not the parents who used to take their kids to the playground. No one. The park is gone. We've lost 80 per cent of our green space in Strathcona. I believe the community is quite traumatized by what's happened in the last six months.
C2C: How do you feel about how the media has treated the story? Some reports characterized it as an "alleged assault".
KL: I was surprised by the "alleged" claim. It wasn't alleged, it was true. You can feel the scar on the back of my head. It's a giant scar. But you roll it off, right? 
C2C: Has your political outlook changed?
KL: That's an interesting question because I think it has a little bit. I grew up in a left-wing household. My thinking about drug policy has certainly changed. I see people walking around and thousands of needles on the ground. Are we being so progressive that we're turning our cities into places of crime, homelessness and neglect? I've seen a big change in Vancouver since I moved here. I know people who have left Vancouver for these reasons. One neighbour used to live in Gastown. Last year, she got hit in the head with an ice pick. She was attacked another time. That was it for her. These types of incidents are becoming more common.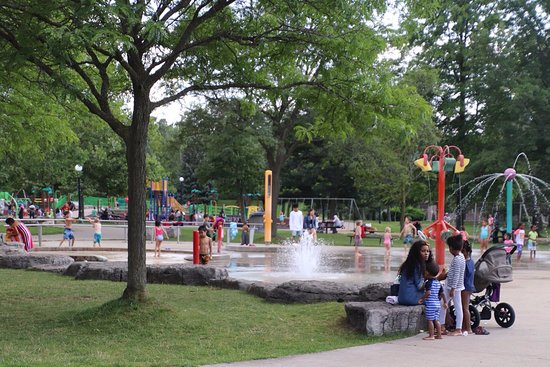 Vancouver Police say there's been a 50 percent increase in weapons calls and a 68 percent spike in break-ins in the Strathcona area since the camp went up last spring. That to me signals that something is changing. Where do you draw the line? And for me, there is a line. If we're enabling criminals, and people who are severely addicted to drugs, that has real consequences for communities.
C2C: What scares you about the situation going forward?
KL: I'm concerned that it won't get better. I love my neighbourhood. There's a reason that I've lived here for five years. I care deeply about my neighbours. Strathcona is a place where if my neighbour needs boots for her 3-year-old, I'll take over a pair. It's a very caring neighbourhood and I think this is changing us. I hope it isn't permanent. 
The interview has been edited for clarity and length.