Part One of this three-part series considered the evidence supporting horrific claims made about the unmarked graves recently found at former Indian Residential Schools across Canada. Upon closer investigation, many of these allegations turned out to be exaggerated, unproven or simply wrong. 
Part One also explained that unmarked graves are surprisingly common across Canada. The graves of millions of Canadians have been neglected over the centuries – in pioneer cemeteries, around jails, prisons and poorhouses and elsewhere throughout the country. In most cases, evidence suggests those buried originally received a respectful Christian service. It was only after many decades that these cemeteries fell into disuse or neglect. And while this may point to a regrettable lack of respect for Canada's history among subsequent generations, the mere presence of unmarked graves cannot be considered prima facie evidence of genocide or systemic racism.
To reach a fuller understanding of the meaning and significance of the unmarked graves – something all Canadians no doubt desire – will require a thorough forensic investigation of the gravesites and likely take many years. Significantly, this important process may be further delayed or even rendered impossible because the cemeteries have been declared sacred ground by some Indigenous leaders and elders.
As we wait for this uncertain process to unfold, there is still a lot we do know about the residential school system and its unmarked graves that can offer valuable context to the current debate. Despite frustrating gaps, enough information exists to clarify several crucial and contentious issues of public debate. Of special relevance in this search is a research paper prepared for the Truth and Reconciliation Commission (TRC) on unmarked graves by Scott Hamilton, an archaeologist at Lakehead University in Thunder Bay, Ontario. His report Where are the Children buried? is notable for its nuanced approach to the subject and ample use of statistics.
Canada's larger historical record also contains a wide array of archival evidence, in academic journals and original federal government source material, that can provide a fuller understanding of this difficult issue. The question of how and why Indigenous residential schoolchildren died, and how their deaths were reported and treated, is inextricably linked to the broader question of attendance. How many students were taught at residential schools and under what circumstances? The answers to these questions, in turn, are critical to unravelling the most contentious question of all: what was the core intention behind the residential school program itself?
The Accusations
One of the most frequently repeated criticisms of Canada's residential school system is that nearly all aboriginal children attended such a school. In a 2010 speech to the United Nations, for example, former TRC chair Murray Sinclair asserted that, "For roughly seven generations nearly every Indigenous child in Canada was sent to a residential school." Further, it is often claimed that many or even all of these students were there against their will. As part of its coverage of the graves issue, the National Post stated that, "For 165 years and as recently as 1996, the schools forcibly separated indigenous children from their families, subjecting them to malnourishment and physical and sexual abuse."
The notion that "nearly every" native child was taken from their parents and sent to a residential school where they experienced numerous horrors has become the accepted backstory to the residential school graves debate and plays a foundational role in current accusations of genocide. Given that "forcibly transferring children of the [persecuted] group to another group" is a recognized form of genocide under the United Nations 1948 Convention on the Prevention and Punishment of the Crime of Genocide, a comprehensive and intentional plan to permanently remove all native children from their parents and place them in boarding schools might approach this definition. But did such a thing occur?
A bit of history is in order. Residential or boarding schools for native children in Canada date back to 17th century New France (what later became Quebec). The opening of the Mohawk Industrial School in Brantford, Ontario in 1831 by the Anglican Church of Canada is sometimes considered the origin of the Canadian aboriginal boarding schooling system; at the time of Confederation in 1867, there were 51 schools for natives in Canada, most of which were operated and paid for by churches. In 1883 the federal government agreed to fund three religious residential schools in Western Canada – a policy considered by some scholars to mark the beginning of Canada's formal government-run residential school system.
Regardless of the start date, it is important to note that these schools were initially created at the express request of Indigenous leaders who wished to secure a formal English-language education for their people.In fact, a federal requirement to provide education was a key component of all nine numbered treaties covering Western and Northern Canada. The following excerpt from Treaty 3, concluded in 1873, is typical:
"Her Majesty agrees to maintain schools for instruction in such reserves hereby made as to her Government of Her Dominion of Canada may seem advisable whenever the Indians of the reserve shall desire it."
During his 1881 tour of Western Canada, Governor-General John Douglas Sutherland Campbell, the Marquess of Lorne, met with Indigenous chiefs who made repeated requests for better education. Dakota Chief Standing Buffalo asked, "Please give me a Church on my Reserve for I want to live like the white people." Cree Chief John Smith had a similar plea: "I want a teacher to learn the English language and to teach it to my children."
The federal government responded to these demands with an educational system delivered by religious groups that provided basic reading and writing skills and had as its overarching goal the assimilation of Indigenous children into Western society. However objectionable we may find such an integrationist policy today, children were only sent to residential boarding schools when it was impractical to provide a local, on-reserve day school. As Hamilton's report on unmarked graves acknowledges, "In many isolated communities with insufficient numbers to justify a day school, there was no alternative to enrolment in a residential school."
Residential Schools Versus Day Schools
The TRC presented Canadians with the rough, unsourced estimate that 150,000 Indigenous students attended residential schools throughout the system's lifetime. This number now dominates public discourse. And while it is clear that the conditions in some residential schools were difficult, with many students reporting physical or sexual abuse to the TRC, it is equally clear that many more students attended day schools than residential schools, where allegations of such treatment are far rarer.
According to equally rough federal government estimates, approximately 200,000 Indigenous students attended day schools after 1920, a figure that exceeds that of residential school students. United Church researcher John Siebert, who spent six years digging into the church's archival records and government reports, offered a bit more precision. Siebert calculated that between 1890 and 1965 an average of 7,100 students attended residential schools annually, while 11,400 were educated at reserve-based day schools. This amounts to a 38/62 percent split. These figures are bolstered by data on the number of schools themselves. For example, in 1924 the Methodist Church, prior to merging with the Presbyterian Church to become the United Church, reported operating 11 residential schools and 39 day schools.
Although they do not provide a comprehensive total figure, annual reports from the Department of Indian Affairs offer important evidence on the relative significance of day schools and residential schools on a yearly basis as federal government policy towards native education evolved. Up to 1920, a large majority of native students were enrolled in day schools. Out of total enrolment of 12,196 in 1920, over 60 percent (7,477) were in day schools and the remainder (4,719) in residential or industrial boarding schools. (See page 15 of the linked document.)
Over the next decade, the relative importance of residential schools grew, peaking in 1930. Even in that year, however, only 46 percent of all Indigenous students were enrolled in a residential school; 53 percent were in day schools and 1 percent at provincial public schools. (See page 15.) Thus even at its apex, the residential school system never represented a majority of native students. By 1950 this tide had ebbed, and 60 percent of all students were in day schools, with only 39 percent in residential schools and another 1 percent in provincial public schools. (See page 17.)
Despite a frustrating lack of comprehensive school enrollment figures covering the entire period of federally-provided Indigenous education, it is obvious that residential schools always constituted a minority – and sometimes a small minority – of aboriginal schoolchildren. And while the federal government has also apologized for and compensated former students of day schools, it is impossible to argue these numerically-dominant day schools constituted "forcible removal" or any type of "genocide," given that the students lived with their parents while in school.
How Compulsory was Compulsory Education?
It has also become common for commentators to claim that residential schools were akin to "concentration camps." This is a horrific charge that, if true, would bolster claims of genocide. If not, it is a vicious calumny. Like genocide, the term "concentration camp" entails many negative connotations, including varying forms and degrees of neglect and/or deliberate abuse such as malnourishment or forced labour.
Of course, the first requirement of any concentration camp is forcible confinement. Yet during the first several decades of native education, attendance at both day and residential schools was entirely voluntary and extremely modest. Sir John A. Macdonald, Canada's first prime minister, strongly opposed compulsory education for Indigenous people, even though children in Ontario had been required to attend public school through Grade 6 since 1871. (In fact, some native bands during this time, such as the Mississaugas of the Credit River, imposed compulsory education requirements on their own membership. See page 50 of the document.)
In 1920, 29 years after Macdonald's death, an amendment to the Indian Act gave the federal government the authority to send school-aged Indigenous children to either a day or residential school. As Volume Four of the TRC observes, "the 1920 amendment did not make residential schooling compulsory for all First Nations children." It only required they attend some form of schooling.
A comparison of the 1920 and 1925 annual reports from the federal Department of Indian Affairs and federal census figures is instructive as to the effect compulsory education had on enrolment and attendance.
In 1920, as discussed above, Indigenous school enrolment was 12,196. This constituted 72 percent of the entire native student population aged six to 15, as per the most recent census.
By 1925, when compulsory education was firmly established, the school-age native population had grown to 20,242 and school enrolment was 14,222, for a total enrolment rate of 70 percent – less than it had been in 1920. Similar figures hold for later years. A careful review of the data reveals that the requirement of compulsory education had no visible impact on enrolment rates. This suggests parents held far more sway over whether their children went to school or not than is commonly accepted.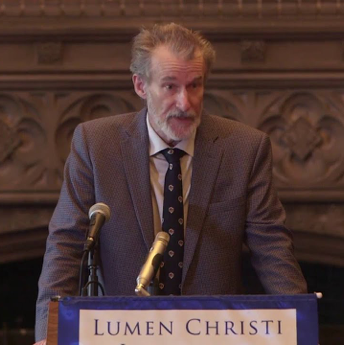 Federal statistics also reveal that actual day-to-day attendance was only a fraction of the total number of enrolled students, further undermining claims that compulsory attendance laws had any impact on showing up for class. In the 1920 school year, the final term prior to the imposition of compulsory education, in-class attendance across all schools was 7,629 out of 12,196 enrolled, for an attendance rate of approximately 62 percent. Further, the nationwide drop-out rate between Grades 1 and 2 was 64 percent. Of the 65 children attending the now notorious Kamloops Indian Residential School in 1920, 24 were in Grade 1 and just 10 were in Grade 2.
By 1925, the attendance rate had improved slightly to 69 percent. But the national drop-out rate was still greater than 50 percent. Actual attendance in Grade 1 was 6,251; in Grade 2 it was just 2,707. The evidence thus shows the vast majority of students spent only a year or two in school. In 1955, 35 years after the imposition of compulsory attendance, the drop-out rate across the country between Grade 1 and Grade 2 was still nearly 50 percent. (Although in that year Ottawa noted with some pride that it employed 63 "status Indians" as teachers in native schools.)
It can also be stated with reasonable confidence that quite a few native children had no schooling at all, belying claims of compulsory education. Academic research into attendance in native schools in B.C. cites a 1961 survey of British Columbia reserves that found one-third of natives aged 45 or older had never attended a formal school. Siebert similarly calculated that between 1900 and 1950, 15 percent to 20 percent of natives nationwide did not attend any school.
This is not to deny that some children were forced to attend a residential school, many of which were located far from their homes. A 2011 RCMP report on the force's involvement in residential schools shows the police service did play a role in apprehending runaways and enforcing attendance in the face of parental opposition, but this appears to have been a very minor one based on the anecdotes provided. Further, by the 1940s most of the children required to attend a residential school were there for social welfare reasons, such as the death or incapacity of a parent. They had nowhere else to go.
It is somewhat disappointing that despite six years of investigation and a $72 million budget, the TRC was not able to provide updated and comprehensive figures on the total number and percentage of students attending residential schools beyond its rough 150,000 estimate and yearly statistics gleaned from the Department of Indian Affairs' annual reports. The complete story on native school attendance is still to be told. As Douglas Farrow, a professor of theology and ethics at McGill University, recently argued, the commission chose to interpret its main task as collecting the stories of former attendees rather than gathering hard, verifiable numbers. "It was not tasked with a full analysis of the historical record," Farrow writes.
Yet the TRC's official mandate was "to reveal to Canadians the complex truth about the history and the ongoing legacy of the church-run residential schools, in a manner that fully documents the individual and collective harms perpetrated against Aboriginal peoples." (Emphasis added.) TheTRC's lack of comparative and contextual data came under criticism in 2015 when it released its final report. But perhaps with such a tendentious mandate, it is not surprising that the TRC would not look too hard for factual data that might undercut its narrative of harm.
Home for the Holidays
With compulsory education only sporadically and weakly enforced, it is incorrect to paint residential schools as prisons or concentration camps. Most students went home on weekends if the schools were near their reserves; and at Christmas and over the summer break if they were not. For much of the time that Saskatchewan's Marieval School operated, for example, it was customary "for Indian parents of children attending…to visit the school at any time but more especially on Sunday and take their children from the school to their homes or camps and eat a meal with them, sometimes staying with them several hours." The 1920 legislative amendments that imposed compulsory attendance also provided that the federal government would pay for the transportation costs of each student to return home for summer vacation.
By the 1950s, the federal government and churches began to scale back their participation in residential schools for reasons of cost and effectiveness. After this policy shift, some aboriginal parents began to lobby vigorously to keep their children in these schools. A 1995 academic paper in the journal Historical Studies in Education includes testimony from a former Saskatchewan-based school superintendent about the situation in residential schools in the 1960s.
"We were inundated with applications," the unnamed superintendent explained. "That was one of the times of the year I dreaded the most … when we had to go through these applications and turn down any number of people who had applied to put their children into residential school." To quell demand for residential school spaces, the authors note, Ottawa resorted to denying family allowance cheques to native parents who insisted on enrolling their children in residential schools.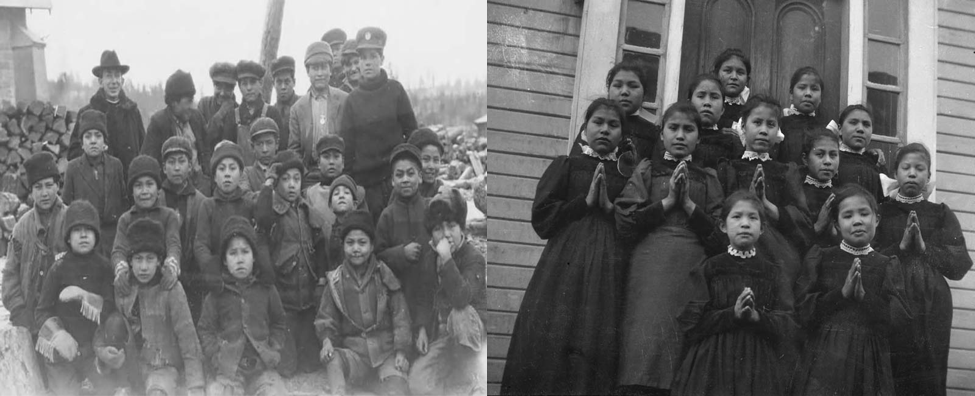 For all the complaints associated with residential schools – and they were legion and well-known among native communities by the 1960s − some parents still wanted their children to attend because they felt it was the best way for them to learn English and thus become integrated into a wider world of opportunity. In 1962, Stoney Nation Chief George Labelle hired a lawyer to petition the United Church to ask Ottawa to reverse the planned closure of nearby Morley Residential School. "It will be a great tragedy if this famous United Church mission school is closed. The Indians are only asking for a halfway chance to educate their children," the lawyer's letter read. The plea worked, at least for a while. The school survived until 1969.
The TRC's Final Report contains the stories of many former students who attended unwillingly or had bad or painful experiences, facts which deserve to be acknowledged today. However, these outcomes were not universal. There are numerous other examples of parents who freely sent their children to these schools, just as they freely accepted Western trade goods and religion, including Christian burial practices. Many former students and employees have offered recollections of their time at a residential school that contradict the accepted narrative. Prime Minister Stephen Harper's 2008 apology for residential schools also recognized that "some former students have spoken positively about their experiences at residential schools," while acknowledging that many did not. The archival record also supplies thousands of photos of residential school life, including a 1962 CBC documentary about the residential school in Kamloops that depicts many apparently healthy, animated, neatly dressed and well-fed children.
None of this evidence is meant to deny or diminish the stories of pain and hardship told by many former residential school students. But the complete story behind the residential schools and their graves is much more complicated than the narrative of concentration camps and genocide being presented today. Most native children did not go to residential schools. And most of those who did were not there by force. In fact, some students were there at the express demands of their parents, who were prepared to fight to keep the schools open.
A Disease's Terrible Toll
Setting aside the issue of how many Indigenous children attended residential schools, and why, it is clear that the Canadian government was generally unable to protect their health when they were attending school as wards of the state. While residential schools were supposed to teach Indigenous children English, arithmetic, farming, simple trades, and domestic activities, and immerse them in Western cultural habits, it did not always grant them access to Western levels of health care. In his paper for the TRC, archaeologist Hamilton estimated 3,200 students died over a 140-year period at residential schools. Subsequent research has since increased this total to 4,100. Some of these deceased children likely ended up in residential school graves now considered to be unmarked. The death of any child is obviously a tragedy, but before assigning blame for such an event, we need to better understand how they died.
Following the announcements of the unmarked graves, it became common for critics to propose many gruesome and grotesque reasons for the associated deaths. Former TRC chair Sinclair (also a retired Liberal Senator) told The Guardian newspaper he had heard "stories from survivors who witnessed children being put to death, particularly infants born in the schools who had been fathered by a priest. Many survivors told us that they witnessed those children, those infants, being either buried alive or killed – and sometimes being thrown into furnaces." There is no credible evidence to support such horrific allegations of murder, and no mention of such events in the TRC's many publications.
In contrast, numerous credible sources point to the high susceptibility of Indigenous people to virulent diseases – in particular tuberculosis (TB) – as the overwhelming reason for deaths in residential schools. Much of this evidence comes from the work of Dr. Peter Bryce, the Department of Indian Affairs' chief medical officer at the turn of the 20th century. Bryce dedicated his career to improving the health of native Canadians and has lately been recognized as an early crusader or whistleblower for publicizing the system's flaws. A large part of his reputation rests on a pamphlet he self-published in 1922 demanding improvements to the conditions in residential schools, calling the policy of the day "a national crime."
Bryce surveyed dozens of residential schools in the early 1900s for the federal government and his report observes that, "of a total of 1,537 pupils reported upon nearly 25 per cent are dead, of one school with an absolutely accurate statement, 69 per cent of ex-pupils are dead, and that everywhere the almost invariable cause of death given is tuberculosis." Similarly, Hamilton wrote, "It is clear that communicable diseases were a primary cause of poor health and death for many Aboriginal people during the 19th and early 20th Centuries…Tuberculosis was the prevalent cause of death." In fact, TB was the leading cause of all Indigenous deaths beginning in the last third of the 19th century, exacerbated by devastating hardships and starvation, including the end of the bison hunt.
And despite the vague horror stories Sinclair related to The Guardian, the TRC's final report also states categorically that, "Thousands of Aboriginal children died in residential schools. They were killed by relentless waves of epidemics – tuberculosis and a host of other infectious diseases – that swept repeatedly through the institutions." Not only are all three sources – Bryce, Hamilton and the TRC – aligned on the main cause of death at Indian Residential Schools, they are nearly unanimous as to the reasons for this tragic outcome: poor-quality buildings, crowded conditions, a lack of medical expertise on-site and low funding across the entire residential system.
The toll extracted by TB in residential schools should properly be lamented. But it does not prove malevolence on the part of the federal government. As may be recalled from Part One, the Canadian government was not indifferent to the health conditions of the Indigenous population. In the 1880s, for example, it implemented a highly successful smallpox vaccination campaign in Indigenous communities that virtually wiped out this deadly scourge. TB, unfortunately, did not have an effective treatment during this time. And while it devastated native communities, TB also killed untold millions of people around the world – the rich, famous and powerful among them – throughout the 1800s and early 1900s.
Hamilton did not excuse the poor results at residential schools, but he suggested caution must be exercised when assigning blame:
"While the appalling death rates within the Residential Schools to the middle of the 20th Century far exceeded that among non-Aboriginal Canadians, it must be considered in the context of health care and medical knowledge in early Canada. Many of the early residential schools were established within the first 50 years of Canadian Confederation, at a time of rapid economic development and large-scale immigration into regions with large Aboriginal populations. The more frequent contact resulted in rapid spread of disease to Indigenous populations with limited resistance to infectious disease."
It is also important to note that even today in Canada the rate of TB infections among Indigenous people is 40 times higher than in the rest of society. If Canadians are embarrassed by their predecessors' failures to deliver health care to Indigenous populations, what should they think about their own generation's efforts?
Comparing Tragedies
TB was not the only devastating disease to wreak havoc on residential schools. The Spanish flu epidemic, which killed between 50 million and 100 million worldwide, had a similar impact on Canada's native student population. According to Hamilton:
 "Several of the schools were overwhelmed by the 1918-19 [Spanish] influenza pandemic. In 1918 all but two of the children and all of the staff contracted influenza at the Fort St. James, British Columbia, school and surrounding community. In the end seventy-eight people, including students, died. Initially, Father Joseph Allard, who served as the school principal conducted funeral services at the mission cemetery. But, as he wrote in his diary, 'The others were brought in two or three at a time, but I could not go to the graveyard with all of them. In fact, several bodies were piled up in an empty cabin because there was no grave ready. A large common grave was dug for them.'"
These were tragic and frightening circumstances, to be sure. But were the conditions any worse than what wasfaced by non-Indigenous Canadiansduring the same pandemic? Consider this vivid account from the Canadian Centre for the Great War:
"Canada's size and lack of a centralised medical system made it particularly difficult to deal with the virus…and in isolated areas communities went for months without seeing a doctor under normal circumstances…While living in a rural area could limit medical help, life in cities during the flu epidemic was even more dangerous. Hospitals across Canada had more patients than they could handle, and informal treatment centres had to be set up for the cities' poorest. Undertakers did not have enough room to store the bodies of those who had died, and in many cases flu victims were buried in unmarked or mass graves. Walk deep enough into an old city graveyard in Canada and you will likely find unnamed flu victims."
However poor health outcomes for native children may have been during the early 20th century, their situation was clearly not unique. The rest of society also experienced uncontrollable viral outbreaks, social despair and unmarked graves during this time. But astreatment protocols improved, so did survival rates in residential schools. Following the Second World War, Hamilton wrote:
"The annual number of reported deaths declined to less than 15 per year…This likely reflects more effective public health measures coupled with use of antibiotics, and improvement in school operations. Given the severity of tuberculosis-related illness within the schools, the 1950s availability of drug-based treatment coupled with widespread inoculation was particularly important for the declining death rates. This is notable as it coincides with the time of the maximum number of schools and student enrollments."
It is also necessary to consider whether a native child was better off living on a reserve than attending residential school. "The pattern of illness and death within the schools likely mimics that apparent on the Reserves," wrote Hamilton. His report, leaning heavily on Bryce's work, describes a cycle of disease in which infants and children were infected at home on reserves and sent to residential schools, presumably for treatment in the infirmary, where they infected other children. In turn, those children were "sent home when too ill to remain at school, or because of being a danger to the other scholars, and have conveyed the disease to houses previously free," states his report. Bryce concluded likewise: "In no instance was a child awaiting admission to school found free from tuberculosis; hence it was plain that infection was got in the home [reserve]." It was a vicious circle.
Considering the gravesite discoveries in Kamloops and elsewhere, it is impossible to say if the students who are buried there would have survived had they stayed home. Bryce's work points out that the death rate from all causes on reserves was often double or triple the rate for the rest of Canadian society. As such, life was often even more perilous on the reserve than it was at a residential school; in fact the role played by the school environment remains a contentious issue in the academic literature. One intergenerational study has concluded that, "children whose mother attended residential school fare better along health dimensions and yet worse along educational dimensions," suggesting mixed results from attending a boarding school away from home.
Buried Far from Home?
Likely the most shocking aspect of the residential schools' graves for many Canadians is that so many students who died while attending school were buried on site rather than being returned to their families. Modern sensibilities may well regard this as evidence of institutional inhumanity. Yet local interment was normal practice across many government-funded institutions such as hospitals, mental institutions, poor houses and jails in earlier times, as it was along rail or canal construction sites as well.
With budgets perpetually strained in the early 1900s – and given the lack of refrigeration and rapid transport – it was often impractical to send the bodies back home if the deceased child's reserve was far from the school. Instead, local churches took on the responsibility to bury the local indigent dead, as Hamilton's report explains. Local burial was also a public health necessity during epidemics to prevent further contagion.
That said, local burial was certainly not universal. Numerous archival records reveal that students who died at a residential school, such as the one in Kamloops, were returned to their parents via "school truck" or "school car." Generally this occurred after an official inquiry was held to determine the cause of death. Responses to a death at school varied as circumstances changed. As Hamilton pointed out, "Some students died at the schools, while other seriously ill children were returned home, or admitted to hospitals or sanatoria where some may have later died. Some of the deceased were returned to their families for burial, but most others were likely buried in cemeteries on school grounds, or in nearby church, reserve or municipal cemeteries."
One case described in Hamilton's report seems particularly insightful since it also reveals the laxity with which compulsory attendance was enforced in the 1920s:
"Clara Tizya, who grew up in Rampart House near Old Crow in northwestern Yukon, recalled 'in the early 1920's a girl had died at Carcross Indian Residential School and when they sent the body back, there were many rumours about the children receiving bad treatment and this scared the parents or gave them an excuse for not sending their children to school. And so, for the next 25 years, no children were sent out to the Carcross Indian Residential School.'"
The death recalled in this anecdote was obviously a tragedy. And it is suggestive of how bad conditions could be at some schools. But it also points to the ability of Indigenous parents to determine how, where and even whether their children were educated in spite of allegedly dictatorial government regulations.
The Way Forward
A rigorous search for facts regarding residential schools is not meant to minimize the suffering that occurred there. The health outcomes for native children were often terrible and the many graves of former students furnish ample, heart-rending evidence of this. But it is necessary to recognize context as well as outcome. Mass death by infectious disease was not unique to Indigenous Canadians during this time. Nor does it appear conditions at residential schools were worse than the alternative – life on a reserve. In fact, it seems TB was generally introduced into the schools from the reserves. And when better treatments became readily available, they were provided to students at residential schools with salutary results.
Further, ample evidence emphasizes that only a minority of native students ever attended a residential school, that the federal government's policy of compulsory education spanned only part of the residential schools era and, even when operative, was often feebly enforced. Actual attendance rates were far lower than official enrolment figures, and a drop-out rate of 50 percent between Grades 1 and 2 would surely be considered scandalous in Canada today. As such, it is impossible to sustain an argument that residential schools functioned as "concentration camps" or that the government's intent was the "genocidal" removal of all Indigenous children from their parents. The pursuit of truth and reconciliation must rest on a firm factual basis.
This special three-part series will conclude with Gourav Jaswal's look at how national reconciliation has been pursued in other countries – and how Canada might identify a workable "Finish Line" for Indigenous reconciliation.
Hymie Rubenstein is a retired professor of anthropology who taught and wrote about the lifeways of Indigenous and other cultures at the University of Manitoba for 31 years.
With files from Greg Piasetzki. 
Source of main image: Shutterstock.